Huffington Post at Cannes Film Festival 2011
Nina Hatchwell made her debute short film as writer/director You Look Stunning Wherein she plays the lead role Isabella. Ron Dicker gives her a mention in his article on How Young Film Makers Fund making films. Click here to leave site and go to article
Interview with Nina Hatchwell on 'My Daily Moments'
Sarah Dean talks to Nina about You Look Stunning and the story it tells 'of a young girl who falls in love with the idea of being with a man she knows nothing about. Her obsession leads her to extreme thoughts verging on actions of insanity. Including taking 'dressing to impress' to another level.'Click here to see the link.
Bluesy-pop chanteuse pursuing a similar line of accessible singer songwriter tuneage to Winehouse, Norah Jones and Alicia Keys, but with a light and lilting voice.
Nina Hatchwell's fitness video... quirky, funny and charged.
Sports Play by Elfriede Jelinek - UK & World Tour.
City Journal talks about Nina Hatchwell
Bob Catterall writes about Nina Hatchwell's talents as an Actress, Director and Singer.
'Strange signs of Eroticism' are abundant in Nina Hatchwell's work. Her new film, You look stunning, for example, 'takes', as she tells us, 'a woman's fantasy to the extreme' leading her to 'a bittersweet truth about life, love and the destructive power of obsession.'Click here.
Serbian Press Online Cannes Special
Ksenia Pavlovic writes about Nina Hatchwell's debate short film act the Cannes Short Film Corner. If you read Serbian click here.
YOU LOOK STUNNING - directed by Nina Hatchwell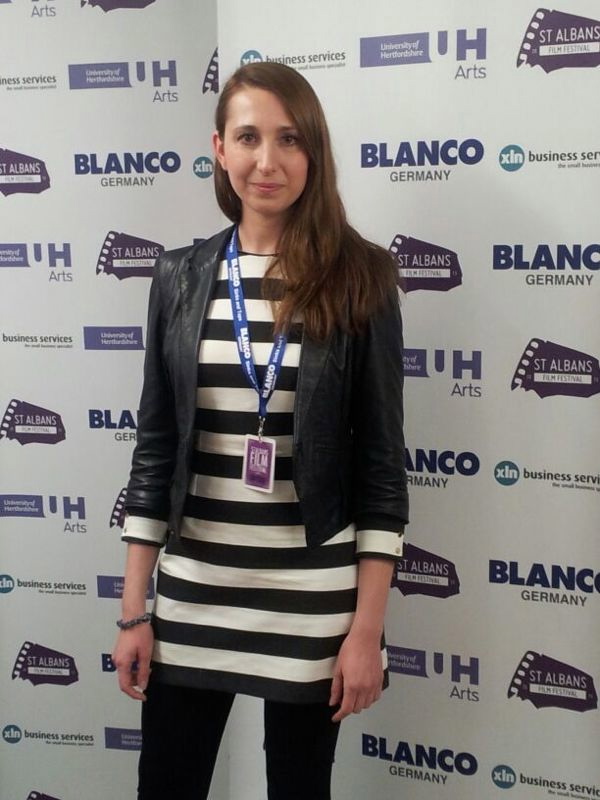 Short Film Finalist at the St Albans Film Festival London
For You Look Stunning - staring Nina Hatchwell, Maresa Schick and Dion Elwyn Williams